It Requires $0 Investment
As a leader or manager, are you in charge of a team? Perhaps you're a future leader if so, and you're searching for a competitive advantage, this 6-week remote Accredited Leadership Course is ideal for you.
You will learn how to lead and develop extraordinary teams capable of amazing success, it's all in your hands, the power of change and how to effectively schedule creative projects and how to unleash your full potential by enhancing your leadership agility and personal development.
Today's leaders must be able to grasp and respond quickly to dynamic global problems and opportunities while maximising their workers' innate potential if they wish to deliver industry leading products and services. These demands necessitate agile leaders who are emotionally bright intellectuals who are creative with a high energy and ready to work on the spur of the moment and will provide clarity, vision, and precision to the people they lead, as well as having the business mindset and key attributes necessary to build high-performing teams.
With this Accredited Leadership Course you will receive a leadership 360 evaluation as well as ongoing coaching to assist you with a state-of-the-art Learning Management System that has been meticulously built. You will also have access to videos, documents, and reading materials, case studies and you will also have homework to complete.
The study is divided into six two-hour sessions held online in session, with an average of two hours in session and 1.5 to three hours of independent work on your projects per session. All classes run from 12:00 noon to 2:00 pm to minimise work disturbances. If you are an active member of the Scrum Alliance, you will be able to claim the corresponding educational credits after completion, and you will be ready to use the abilities you have learned to confidently be the agile leader who is inspired towards successful endeavours. You will also receive an Accreditation Leadership Certificate shortly after completion. Apply here
Here are 10 Motivational Quotes on Leadership, Business and Being Successful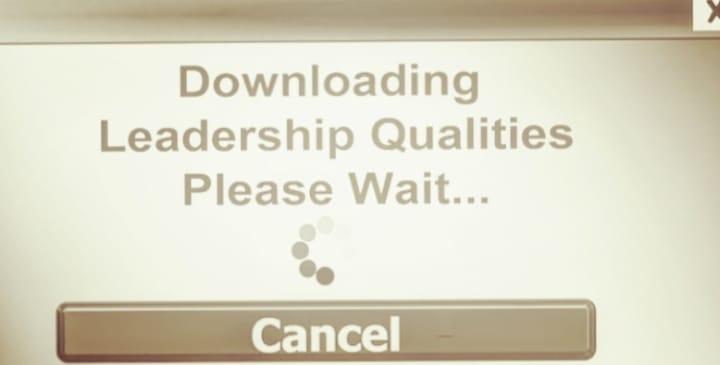 A leader is best when people barely know he exists, when his work is done, his aim fulfilled, they will say: we did it ourselves. – Lao Tzu
Integrity is the most valuable and respected quality of leadership. Always keep your word. – Brian Tracy
Go as far as you can see, when you get there you'll be able to see further. – Thomas Carlyle
Your talent determines what you can do. Your motivation determines how much you're willing to do. Your attitude determines how well you do it. – Lou Holtz
People buy into the leader before they buy into the vision.– John Maxwell
Related article: Let Positive Affirmations Work For You
Leadership is the capacity to translate vision into reality. – Warren Bennis
Never doubt that a small group of thoughtful, concerned citizens can change world. Indeed it is the only thing that ever has. – Margaret Mead
It's not a social standing or status symbol, and it's not about being on our high horses at all. Preservere and Protect your energy at all times, trust your instincts watch the room and neutralise and your strength in abundance with a powerful impact felt through your aura, vibe and energy most definitely. – Kay Angela (K.A Luxe Media)
Become the kind of leader that people would follow voluntarily; even if you had no title or position. – Brian Tracy
Before you are a leader, success is all about growing yourself. When you become a leader, success is all about growing others. – Jack Welch
This post contains marketing affiliate links, for more information read: Unique Vibes Highlights: Marketing Affiliate Disclosure